Annual Risk Forum
March 7 - 8, 2023
The annual forum is a meeting allowing for an open exchange of ideas and discussion among senior life, health and disability underwriting personnel—Chief Underwriters or their designates - who are employees of North American Life Insurance Companies, reinsurers or retrocessionaires. Normally, this is a "by invitation only" meeting and only allows one attendee per company.
Hosted annually by the Academy of Life Underwriting, the three ALU Coordinators that make this meeting possible are:
Mike Hesse, Mass Mutual
Sharon Garner, American National
Doug Parrott, Forresters Financial
The mission of the ALU Forum is to provide a platform for open discussion of Underwriting Risk Selection, philosophies, emerging trends and best practices. The ALU Forum is an opportunity for Chief Underwriters (or their delegates) to support our underwriting profession and network with industry professionals.
Meeting details:
Location: Kansas City, MO
Hotel information: Marriott Kansas City Airport (775 Brasilia Avenue, Kansas City, MO)
Room Block: Special Rates available.
Thank you to our ALU FORUM SPONSORS: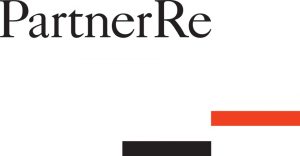 We look forward to another fantastic meeting in 2023!