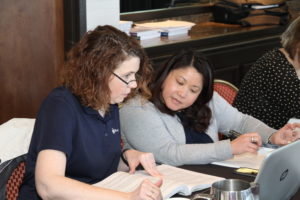 The Academy of Life Underwriting offers a series of examinations to the life insurance professional to develop their skills in life insurance risk assessment. Successful completion of the full exam series, together with a number of courses offered by the Academy's educational partners, leads a student to the Fellow, Academy of Life Underwriting (FALU) designation.
Examinations will next be administered on Tuesday, October 17, 2023 from 9:00 am to 12:00 noon, local time. Please note that only ALU Exam 101 will be offered in October. Students may register for and write only one exam during an exam cycle. All examinations are written in English. Each examination consists of 100 multiple-choice questions, each with a value of 1 point. All questions are based upon material listed in the reading syllabus. For ALU Exam 301, questions are based on the reading syllabus and upon information which a professional underwriter might reasonably be expected to know.
Register for an ALU exam today and purchase the required books.
Click here to view a price list of all ALU offerings.
Current ALU and MRAP texts/editions:
More information on the required textbooks and curriculum
IMPORTANT DATES
April 19, 2023 - Registration opens for the October 2023 ALU 101 Exam.
June 1, 2023 - Announcement of April 2023 examination results.
August 1, 2023 - Enrollment deadline for examinations at regular fee. Withdrawal deadline for refund of exam fee less a cancellation fee.
September 1, 2023 - Enrollment deadline for examinations with additional late fee.
October 17, 2023 - ALU examinations written 9:00 a.m. to 12:00 noon, local time. All examinations must be written at this time.
December 1, 2023 - Announcement of October 2023 examination results.