Exam Series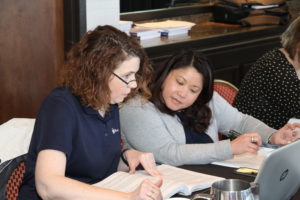 The Academy of Life Underwriting offers a series of examinations to the life insurance professional to develop their skills in life insurance risk assessment. Successful completion of the full exam series, together with a number of courses offered by the Academy's educational partners, leads a student to either the Fellow, Academy of Life Underwriting (FALU) designation or Medical Risk Assessment Professional (MRAP) designation.
Examinations will next be administered on Tuesday, April 17, 2018 from 9:00 am to 12:00 noon, local time. Each examination consists of 100 multiple-choice questions, each with a value of 1 point. The time allowed for each examination is three hours. All questions are based upon material listed in the reading syllabus. For ALU Exam 301, questions are based on the reading syllabus and upon information which a professional underwriter might reasonably be expected to know. Students may register for and write only one exam during an exam cycle. All examinations are written in English.
To register for an examination, select the Exam Registration menu option on the left.
IMPORTANT DATES
September 1, 2017 - Registration opens for the 2017 FALU and MRAP Exams.
February 1, 2018 - Enrollment deadline for examinations at regular fee. Withdrawal deadline for refund of exam fee less a cancellation fee.
March 1, 2018 - Enrollment deadline for examinations with additional late fee.
April 17, 2018 - FALU and MRAP Examinations written 9:00 a.m. to 12:00 noon, local time. All examinations must be written at this time. Those not written at the scheduled time will not be accepted.
June 1, 2018 - Announcement of examination results.  Exam results will be provided to each student by email no later than June 1, 2018.