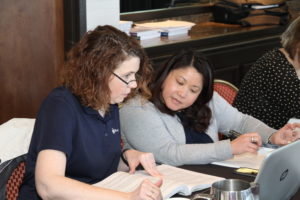 The Academy of Life Underwriting offers a series of examinations to the life insurance professional to develop their skills in life insurance risk assessment. Successful completion of the full exam series, together with a number of courses offered by the Academy's educational partners, leads a student to the Fellow, Academy of Life Underwriting (FALU) designation.
Examinations will next be administered on Tuesday, April 11, 2023 from 9:00 am to 12:00 pm, local time. Students may register for and write only one exam during an exam cycle. All examinations are written in English. Each examination consists of 100 multiple-choice questions, each with a value of 1 point. All questions are based upon material listed in the reading syllabus. For ALU Exam 301, questions are based on the reading syllabus and upon information which a professional underwriter might reasonably be expected to know.
Register for an ALU exam today and purchase the required books.
Click here to view a price list of all ALU offerings.
Current ALU and MRAP texts/editions:
More information on the required textbooks and curriculum
IMPORTANT DATES
October 19, 2022 Registration opens for April 2023 ALU Exams
December 1, 2022 - Announcement of October 2022 examination results
February 1, 2023 - Deadline to register for April 2023 exams without a late fee
March 1, 2023 - Deadline to register for April 2023 exams with a late fee
April 11, 2023 - ALU examinations written 9:00 a.m. to 12:00 noon, local time. All examinations must be written at this time.