The Underwriting Development and Continuing Education Committee
2017 Webinar Series
February 14, 2017
Rate the Applicant Not the Label 
Cliff Titcomb, MD
Hannover Re
August 15, 2017

Underwriting HIV
John White, MD
American National Insurance Company
June 6, 2017

Demystifying Anemia 
John Greene, MD
Lincoln National Life
October 10, 2017

Underwriting Hepatitis C 
Katrina Turner, MD
Met Life
One ANNUAL company membership fee for 2017 includes ALL of these benefits:
Access to Previous Webinars
Access to Financial Webinar Series
 Access to Basic Medical tutorials including topics covering the:
heart, cancer, seizures, pancreas, hematuria, respiratory, esophagus, liver function tests, mental illness and foreign risks.

The company's annual membership fee for 2017 is based on the number of underwriters in the company:
Individual Memberships also available: $100
Company with up to 50 underwriters:    $350
    Company with more than 50 underwriters: $700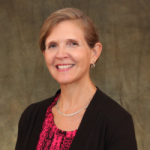 To register for the 2017 Webinar Series, go to the ALU Store to purchase your continuing education training series. Or if you prefer, complete the ALU Webinar Series Registration Form.
Click here to view the Webinar Series in a PDF format.  Registration is OPEN!
For more information contact Sharon Garner at Sharon.Garner@Americannational.com.